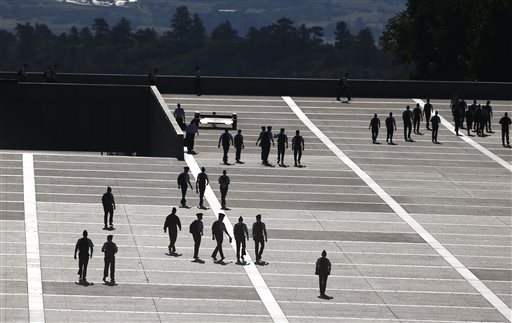 The Department of Defense (DOD) released a report Wednesday outlining the number of sexual assaults at military service academies in the U.S. from June 1, 2016 to May 31, 2017.
The full report goes on to say there has been an increased rate of unwanted sexual contact at all three military service academies during that year. The report also went on to say there was "program mismanagement" at the Air Force Academy in regard to sexual assault response and prevention. That caused the Department of Defense to list the academy as in "partial compliance" with Department of Defense policy.
Another portion of the report read:
"Late in the academic year, allegations about problems within the USAFA SAPR (sexual assault and prevention and response) office were reported to academy leadership. A commander directed investigation disclosed significant evidence of mismanagement and unprofessionalism that negatively impacted victim advocacy and assistance rendered to a number of cadets. USAFA took action to address these personnel related issues."
The U.S. Military Academy and the U.S. Naval Academy were both considered to be "in compliance."
The report also said there were a total of 112 sexual assault reports across the military service academies during that year. Thirty-three of those came from the Air Force Academy, an increase of one from the previous year.
The U.S. Military Academy reported 50 cases, an increase of 24 cases from the previous year.
The DOD said academies should submit a plan to enact specific changes to combat sexual assault:
Promoting responsible alcohol choices
Reinvigorating prevention
Enhancing a culture of respect
Improving a culture of sexual assault and sexual harassment reporting
Read the full report: