COLORADO SPRINGS -
The Colorado Springs Police Department released new information Tuesday regarding the officer-involved shooting that claimed the life of El Paso County Sheriff's Deputy Micah Flick.
Police said the Beat Auto Theft Through Law Enforcement (BATTLE) Task Force — which includes law enforcement officers from the Colorado Springs Police Department, the El Paso County Sheriff's Office and the Colorado State Patrol — tracked 19-year-old Manuel Zatina of Colorado Springs to the 4200 block of Galley Road just before 4 p.m. Monday.
Officers planned to arrest Zatina, who police described as a prolific auto thief, in a parking lot.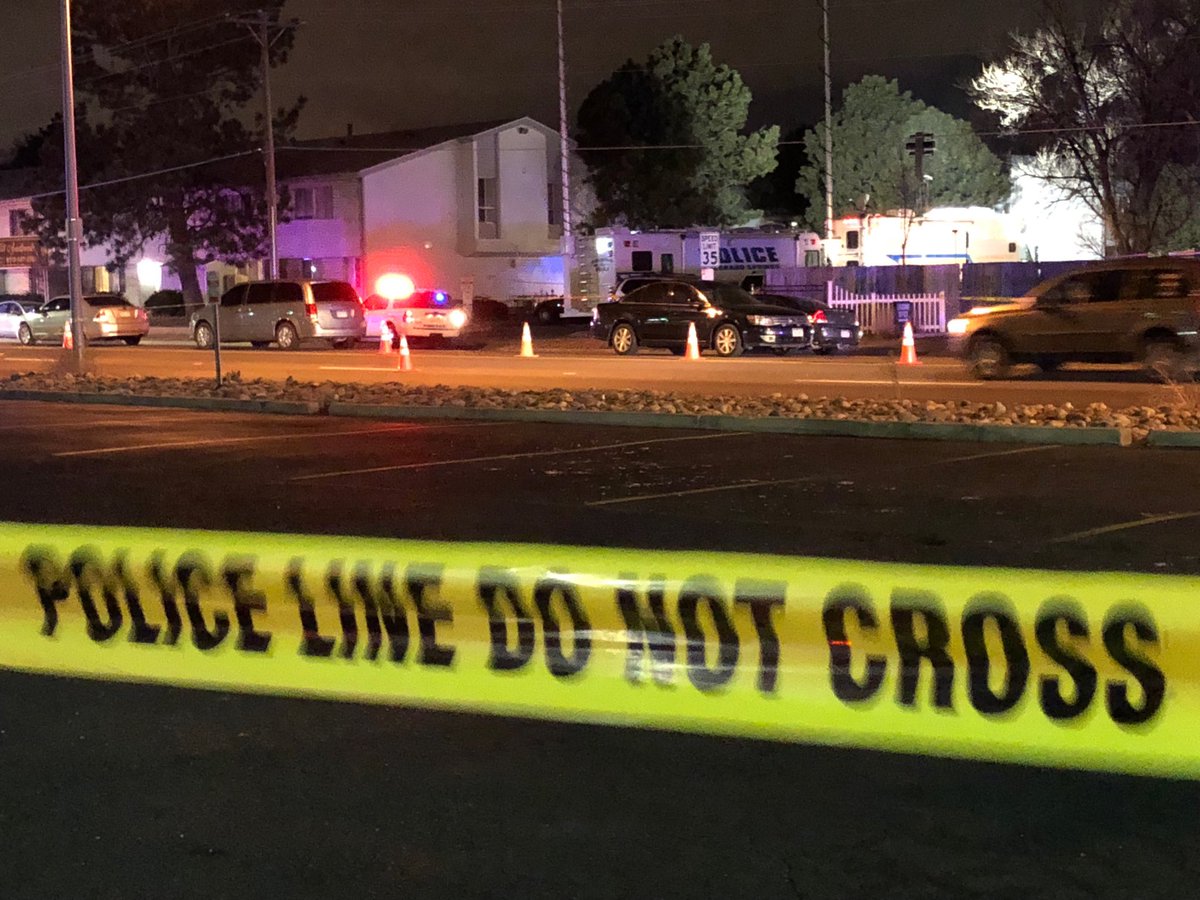 They waited for Zatina to exit a vehicle before approaching to make an arrest. That way, the officers could avoid the possibility of a pursuit.
But then, after struggling with officers, police said Zatina pulled a semi-automatic handgun and shot at them. Zatina killed Deputy Flick, wounded El Paso County Sheriff's Deputy Scott Stone, Sergeant Jake Abendshan, Colorado Springs Police Detective Marcus Yanez and a civilian.
Officers returned fire, killing Zatina.
It's the third time a law enforcement officer has been killed in a 37-day period dating back to Dec. 31, 2017.
"In this incident down here, to have so many officers injured, to have a civilian that's injured in the process," said Lt. Howard Black, public information officer for the Colorado Springs Police Department. "Sometimes, it's hard to put into words. This is a tough, tough time."
The Colorado Springs Police Department is serving as the lead agency on the investigation. Black said the department is not releasing Zatina's mugshot at this time, as not to ruin the ongoing investigation.
Meanwhile, investigators are still combing through evidence. Black said investigators have yet to interview all of the officers present during the shooting. Some of those involved were placed on administrative leave, which is standard protocol any time an officer is involved in a shooting.
Black also would not confirm if Zatina was working alone in the suspected motor vehicle thefts.
RELATED:
Funeral arrangements released for fallen Deputy Micah Flick
Family of fallen deputy Micah Flick issues statement
Police share details on situation leading to Monday shooting
Husband, father and man of faith: Slain Deputy Flick remembered
Paramedics, doctors worked quickly to help injured officers
Three Colorado deputies killed in last 37 days
Sheriff Elder: "A brave, honorable young man was taken in senseless violence"
Patrol car a touchstone for community grieving over slain deputy
Fundraising efforts begin to support fallen Deputy Micah Flick's family
Apartment complex residents process grief in the wake of Deputy Flick's death
Deputy killed, three officers injured in Colorado Springs shooting
El Paso County Deputy killed in the line of duty
Colorado agencies offer condolences to the El Paso County Sheriff's Office
Hundreds line the streets for Deputy Flick's procession