EL PASO COUNTY -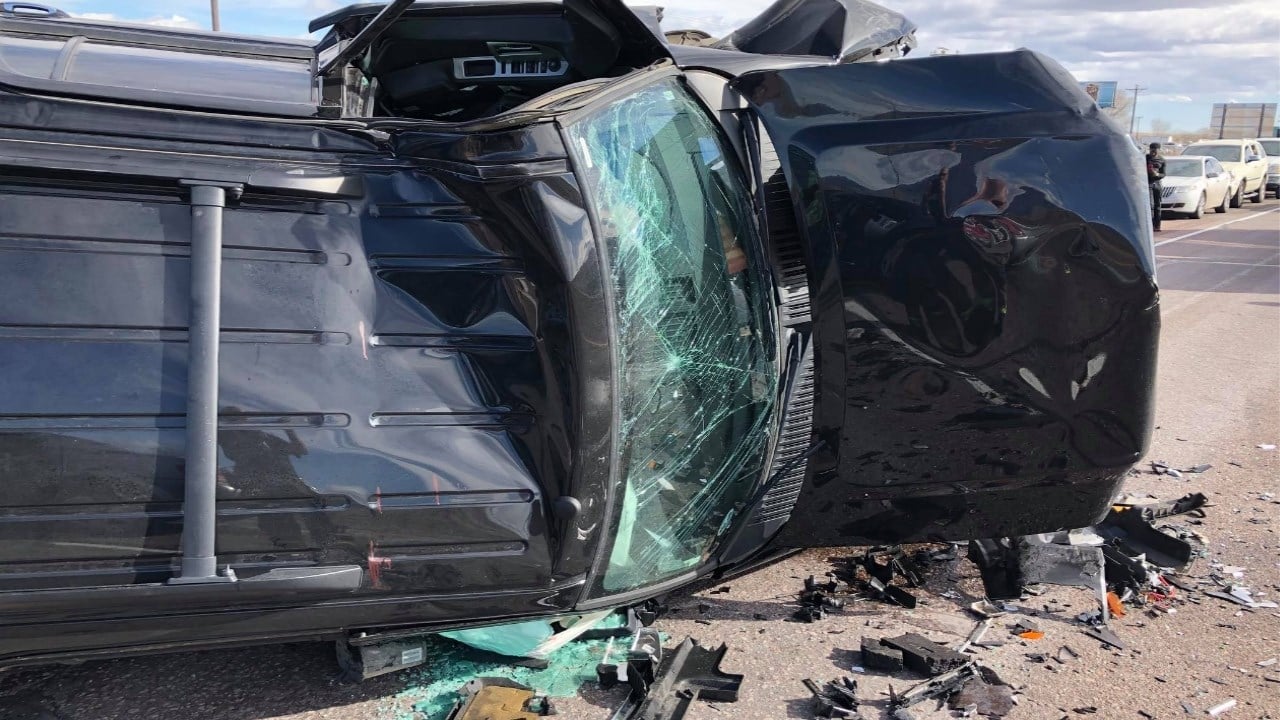 The Colorado State Patrol is investigating a fatal two-car crash on I-25 near milepost 127 in El Paso County.
Northbound I-25 at mile marker 122 was closed Monday afternoon due to the crash. Traffic was delayed about two hours.
CSP says the crash resulted in one fatality.
According to CSP, a Dodge Avenger was traveling southbound in the left lane of northbound I-25 when it collided head-on with a Ford Expedition traveling northbound. This caused the Dodge to be pushed back before coming to a stop, while the Ford continued until it turned to it's side.
The driver of the Dodge was identified as a 42-year old woman from New Mexico, who pronounced dead at the scene. CSP says she was wearing her seatbelt at the time of the crash.