MONARCH MOUNTAIN -
On average, 27 people are killed in avalanches every year in the U.S.
And sometimes, the difference between survival and suffocation, underneath the snow, comes down to a dog.
At almost 8-years-old, Anchin knows this mountain better than most skiers.
"He spent his whole life up here."
The black lab is one of the members of Monarch Mountain's ski patrol.
Anchin and his handler--Rich Rogers--both completed the Colorado Rapid Avalanche Deployment program--which essentially makes them the Maverick and Goose of the ski patrol world.
"It's great to come to work and have a furry face to sit on the chairlift with," said Rogers, who goes by "R2."
"I can talk to him and he won't give me any fuss back," he said, laughing.
And this top dog has taken on a young gun this winter--a one-year-old lab named Glen.
"He's named after Glen Plake--the famous freeskier," said his handler, Mike Collette, who is also a member of the mountain's ski patrol.
But Glen seems more interested in trying to follow in the footsteps of his K9 counterpart.
"They're the best buds," said Rogers.
"Glen definitely follows him around and Anchin is showing him the way," he added.
It will be at least another year before Glenn gets his CRAD certification.
The last year of training has focused more on obedience exercises and rescue drills.
"Hopefully by the end of the year, we can do a single burial and move that way," said Collette.
And that's Anchin's area of expertise.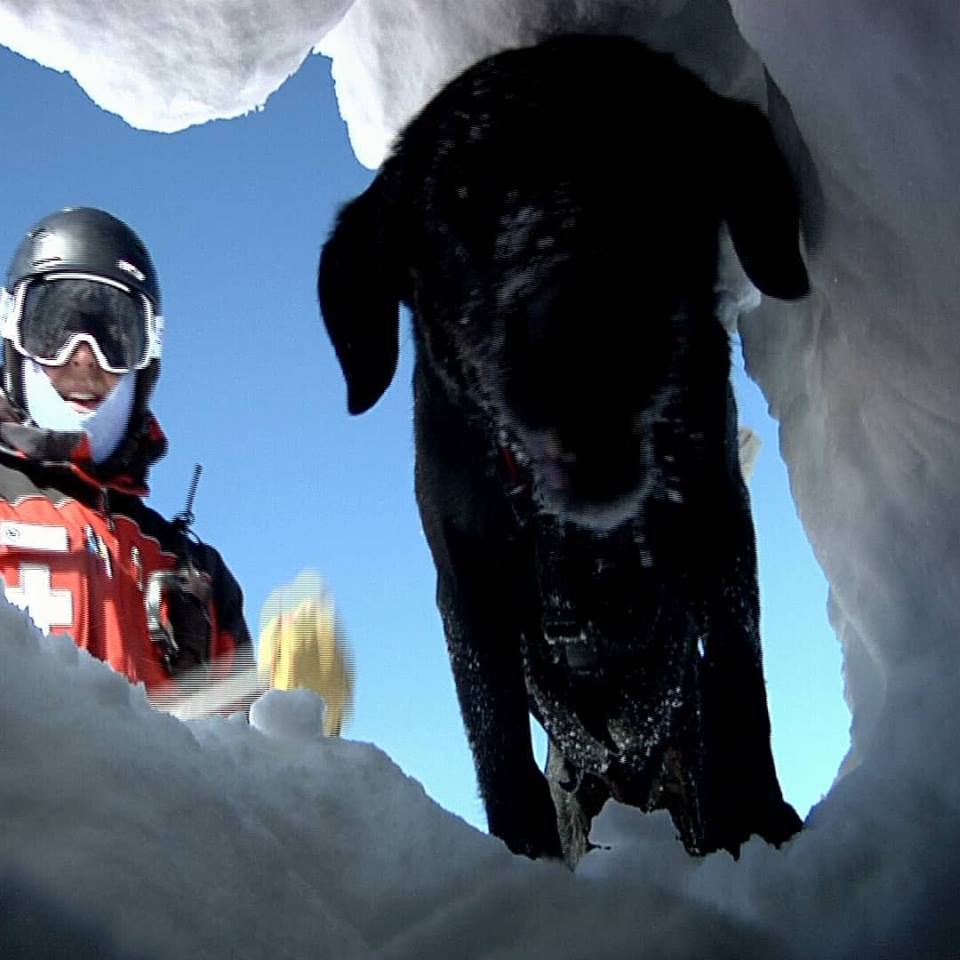 He's been dispatched to two rescue/recovery missions in his career, though he's never had to physically dig someone out of an avalanche.
With avalanche conditions at moderate danger on the mountain that day, though, it was an opportune time to give Anchin a refresher course.
His mission: to dig News5's Laura Wilson out... before her oxygen ran out.
ski patrol has a lot of the life saving gear--like a beacon and shovel-- but dogs have their own secret weapon in avalanche rescue
"They smell everything," said Rogers.
"They'll separate those scents. They know who's above the snow and what's under the snow."
About 100 yards out...
"He had his nose up in the air and that's what we call air scenting. He was already trying to figure out who was who," Rogers explained.
From there, he follows what's called a "scent cone" to help pinpoint a person's location.
"Dogs are great to have because most people don't ski at a ski resort with an avalanche transceiver or beacon," said Rogers.
After safely rescuing both Laura And a second buried person, Anchin enjoyed some well deserved free time with his furry protege.
The playful pair seems blissfully unaware that their dedication and determination may very well, one day, save a life.
Ski patrol says its important to always check avalanche conditions, and pack the proper equipment, before going into the backcountry--or skiing in out of bounds areas.
There are also avalanche classes you can take across Colorado, before venturing into the backcountry.
For more information, click on any of these links: