PUEBLO COUNTY -
Pueblo County Sheriff's deputies arrested two people Wednesday afternoon after witnesses spotted a stolen SUV and called authorities.
Deputies were dispatched to the Walmart off of N. McCulloch Boulevard around 12:15 p.m. Wednesday after someone said they saw a 2002 GMC Envoy that was reported stolen in Pueblo that morning.
Deputies said they found 26-year-old Franklin Pangelina and 22-year-old Alix Trujillo inside the Envoy. That's when deputies said Pangelina put the SUV in reverse and rammed a patrol car before driving out of the parking lot.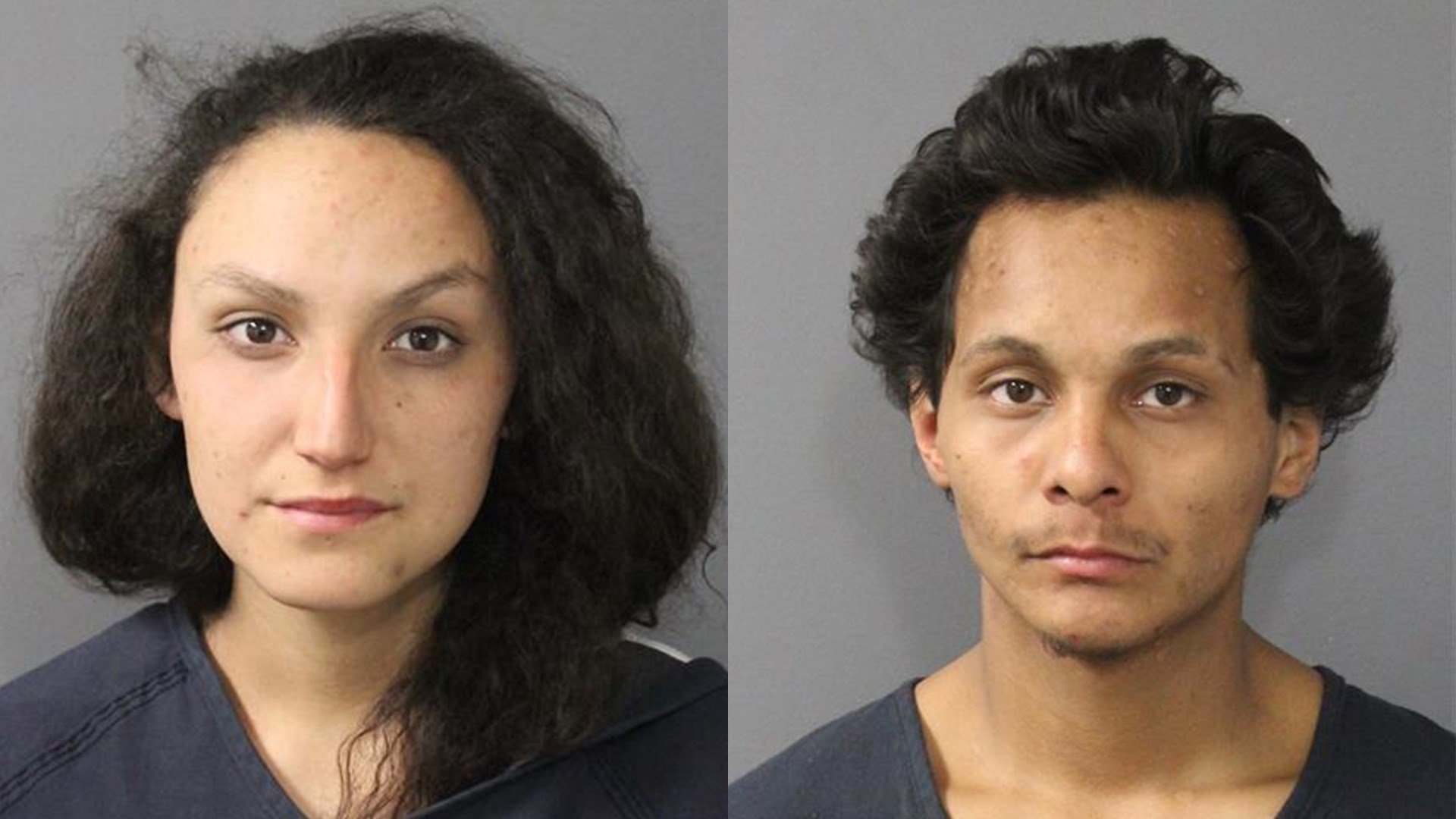 Deputies said he also escaped from other deputies and they called off the chase when it reached high speeds and the SUV approached Highway 50. However, a citizen spotted the car driving erratically and followed it to Pueblo and called authorities to report it.
The witness saw the SUV stop near the intersection of 29th Street and Baltimore Avenue, where the people inside the car got out and ran from the scene. Deputies arrested both Trujillo and Pangelina shortly after they left the vehicle.
Pangelina was arrested on suspicion of second-degree motor vehicle theft, vehicular eluding, reckless driving, a protection order violation and several felony warrants. Trujillo was arrested for second-degree aggravated motor vehicle theft and possession of a controlled substance.
They were both booked into the Pueblo County Jail.