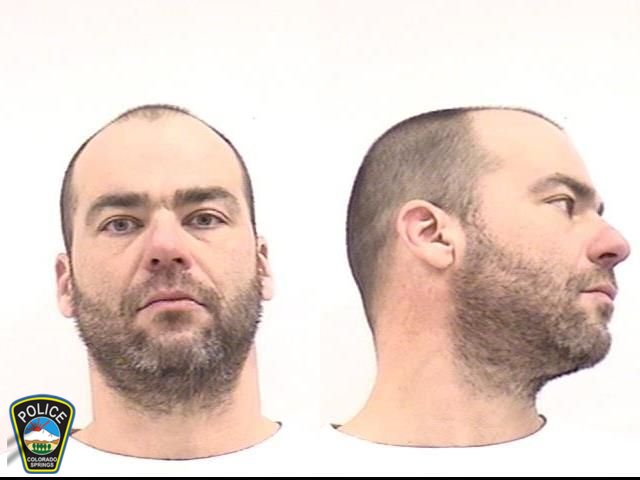 Arrest documents obtained by News 5 show a science teacher at Russell Middle School had at least 26 sexually exploitative pictures of children on his phone.
Police arrested 44-year-old Mike Hedges on Jan. 26, who's suspected of sexual exploitation of a child, a class three felony. He's being held in the El Paso County Criminal Justice Center without bond.
In the arrest documents, a detective said CSPD's Internet Crimes Against Children Task Force received a tip on Aug. 31, 2016 from Synchronoss Technologies, a company which provides cloud-based storage.
The tip was submitted from the National Center for Missing and Exploited Children (NCMEC), which said five images were uploaded to their servers from Hedge's phone number.
Police said they obtained a search warrant on Dec. 2, 2016, then more than eight months later, Synchronoss Technologies provided the images on July 27, 2017. Police said those files were corrupted and unusable. A month later, the company provided the files again, but police weren't able to review them at that time "due to other higher priority investigations."
Police began reviewing the data on Jan. 24, 2018. Officers found a folder with 736 photos and 27 videos, the photos reported by the NCMEC were not in the data provided, but police found two photos considered to be sexually exploitative. Many of the files found on the account included innocuous content, including science projects, homework, a Russell Middle School class schedule.
Officers said they interviewed Hedges the day after receiving the photos. According to investigators, he confirmed the phone number that uploaded the pictures was his, but he denied having child pornography.
Hedges said he did not have the old phone in his possession, but said it was left in his classroom. Police said he left the room without yet serving a warrant to search him.
When police found Hedges, they said he was trying to delete data off of his phone. A detective also noticed Hedges' computer had a pop up screen, which requested confirmation that the user wanted to delete browser history.
Police seized the phone and eventually arrested him on suspicion of sexual exploitation of a child.
Police said the digital forensics unit found 26 sexually exploitative images of children on the phone. Police said they couldn't find where the images originated. Officers said they do not know if any of his students were victims.
"Sometimes these investigations can take a fair amount of time to move through," said Lt. Howard Black with the Colorado Springs Police Department. "Our focus in the investigation process is also making sure we don't have ongoing victimization that's occurring, so if it's a case where kiddos or anyone is being victimized our timeline will then move up."
Police remind parents to speak with your children and keep an open dialogue.
"Take the time to talk to your kiddos, spend some time, if there is inappropriate touching, or inappropriate conversation make sure that our kids are aware of what that means, where is that line and to notify their parents, a school official or an adult," said Lt. Black.
District 11 said Hedges is still a district 11 employee, and is on administrative leave pending an investigation.
Full documents: