The Amber Alert issued by Texas authorities is still in effect today as police continue to search for two girls whose mother was found dead.
Detectives say 44-year-old Terry Miles has 7-year-old Luluvioletta Mariposo Bandera-Margret and Lilianais Victoria Cake Griffith, 14, with him.
The Chief of Police in Round Rock says they have positively identified Miles as a man seen on surveillance video inside a gas station in Trinidad, Colorado. Chief Allen Banks says the two missing girls were not seen on the video.
Miles is a person of interest in the suspicious death of the girls' mother, 44-year-old Tonya Bates, who was found dead at her home on Leslie Court in Round Rock, Texas. He was Bates' roommate. Miles is not charged with any crime as of yet but Round Rock police do believe the girls are not with him willingly.
Initially investigators believed he was headed to Louisiana where family friends say he used to live. That is also where he was arrested for attempted second degree murder in 2011.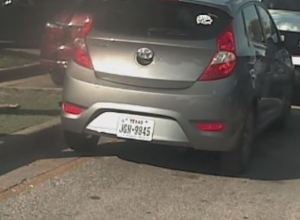 Miles might be driving a grey 2017 Hyundai Accent with Texas license plate number JGH9845. The vehicle has a hatchback with a white sticker on the upper right-hand corner of the rear window.
If you have any information on their whereabouts please contact Round Rock Police at 512-218-5500 extension 0.