A human stem cell inserted into an embryo
As revealed by BBC News, over the weekend, researchers from University of California, Davis want to create human-pig embryos. These newborn pigs would be classified as "chimeras", named after the Greek monsters of legend, chimeras were fire-breathing monsters composed of several animals - part lion, goat and snake.
This would be achieved through CRISPR gene editing. By placing a human organ DNA into a newborn piglet's DNA, in theory, this would allow a human organ to be grown that could be used for human transplant needs.
Here is a diagram courtesy of BBC News, to show how CRISPR gene editing would be utilized.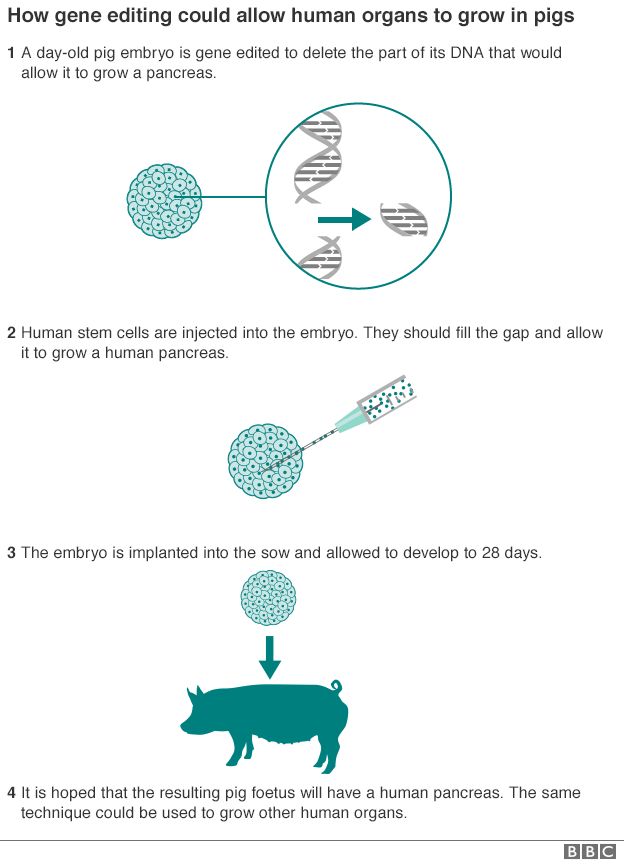 As of now the National Institutes of Health, has stated they will not back the project and has placed a moratorium on funding such experiments.
To read more on BBC New's coverage of this experiment and the hurdles it faces. Click here