From Our Sponsors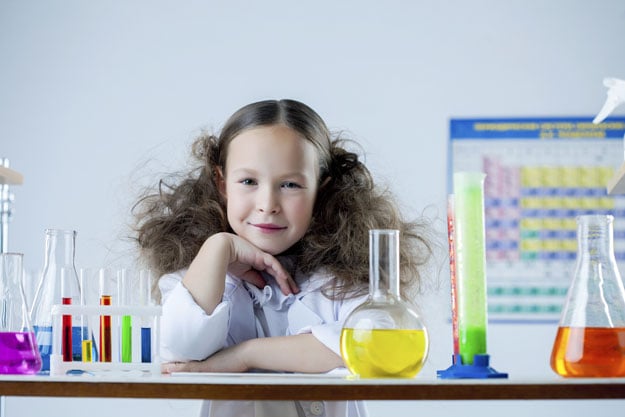 Does your student love learning how things work? Is he all about dinosaurs, space or computers? Or perhaps she's a math wizard with a passion for numbers? If so, you should consider enrolling your child in a STEM program.
STEM programs are focused on four educational areas: science, technology, engineering and math. They're sometimes also referred to as STEAM to include the arts.
"STEM or STEAM programs integrate of a lot of different content areas with the overarching philosophy of kids as explorers," explains Linda Sanders, science coordinator for Colorado Springs School District 11. "They typically involve a lot of hands-on activities, where questions and answers aren't given and students create their own authentic questions and do investigations."
From after-school robotics clubs to classes in coding, schools across the U.S. are increasing their STEM-related offerings. Here are 3 incredible benefits of STEM-focused education programs.
1. STEM programs put learning in context
In STEM courses, kids learn about more than just chemical reactions and how to solve for X. They also learn fundamental life skills, such as critical thinking and collaborating with others.
"These classes encourage kids to work together as teams, sharing their information and then problem solving," says Sanders. "They also have to present their findings, so they're getting great communicative skills, which is a key component of the Common Core curriculum."
2. STEM programs set kids up for career success
In a world increasingly shaped by technology and innovation, kids need STEM education to stay competitive and succeed as technological advances continue to reshape the world of work.
According to the U.S. Department of Labor, opportunities in lucrative STEM-related fields are booming. In fact, by 2018 nine of the ten fastest growing occupations will be in STEM fields.
STEM-educated students "will be the new thinkers who invent the next best thing, the next iPhone or the next drone that will carry a victim of a car accident to a hospital faster and more safely than an ambulance," says Sanders.
3. STEM programs make learning fun
STEM-related classes cover a broad range of exciting, intriguing topics designed to ignite kids' curiosity.
A robotics club, for example, allows students to use their imaginations to build and invent. A biology course might involve a field trip to a zoo or nature walks in a local park.
D-11 is committed to creating 21st century graduates who are prepared for a future we have yet to imagine. That's why every D-11 school has STEM-focused educational programming, whether it's after-school clubs or specific courses.
This summer, D-11 is also offering an enrichment program for students in grades K – 8, with STEAM and STEM-related courses. Starting June 6, D-11 students can learn about everything from paleontology to the chemistry of food, all for free!
Enroll today! For more information about the summer enrichment series or STEM education visit the D-11 website or call (719) 520-2000.
This article was produced for and sponsored by Colorado Springs School District 11. It is not a product of or affiliated with KOAA News 5.