From Our Sponsors
3 Awesome Ways to Save Energy You Should Try This Year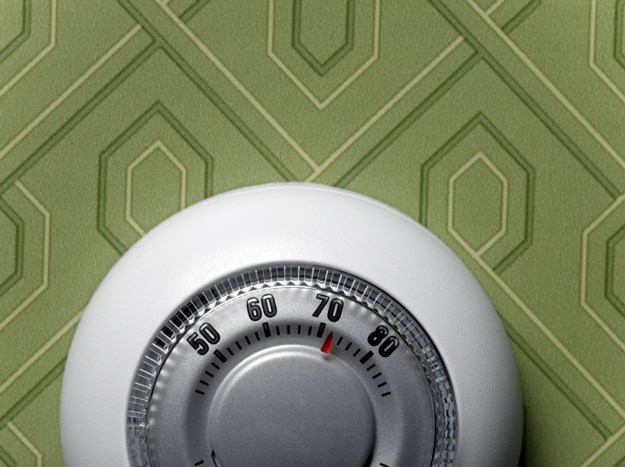 While you weren't looking, technology quietly transformed some unsung heroes of your home.
Furnaces, water heaters and thermostats typically don't get much love until disaster strikes. Yet the latest versions of these dependable workhorses are more powerful, more energy-efficient and just plain smarter than ever.
"Updating key heating, cooling, electrical and plumbing systems of your home may not be something you brag about, but it's a smart move that can pay you back," Trent Urban, owner of The WireNut, Colorado Springs, Colorado, says. "The latest energy-saving technologies lower utility bills and will give you a leg up when it comes time to sell your home."
Consider that "energy-­efficient" (88 percent) ranked second only to "safe community" (90 percent) on the list of top attributes that buyers said influence their purchase of a home, according to a 2015 survey by the National Association of Home Builders.
Consider investing in these smart trade-ups in 2016:
Tankless Water Heater
If your water heater is approaching the end of its expected lifespan – 10 years – it's time to consider a tankless replacement. These compact, wall-hung units look nothing like their old-fashioned, big-belly brethren. They heat water directly without the use of a storage tank, providing instant hot water on demand rather than keeping tens of gallons of hot water on hand 24/7, most of it never used. Tankless units circulate water through coils or burners that warm the water passing through, so the hot water never runs out.
Replacing a typical storage water heater with a tankless model delivers a 37 percent savings in water heating energy per household, according to Center for Energy and Environment.
"Instant hot water systems are available as whole-house units or you can install several units to serve different areas of a home," Urban says. "Proper installation and maintenance will optimize a tankless water heater's efficiency."
High-Efficiency Furnace
A new furnaces in the 1980s – the dark ages, in terms of furnace design – eked out heating efficiencies of 56 to 70 percent.
Today, a high-efficiency furnace offers peak efficiency as high as 98.5 percent, converting nearly all the fuel consumed into heat for your home.
A new high-efficiency heating system can also cut a home's fuel bills in half, and reduce household carbon emissions by a similar percentage.
Programmable Thermostat
If you haven't swapped out your old time manual thermostat for a digital model, it's time. Improved temperature control and energy management options in digital thermostats deliver value year-round.
Look for a programmable model that adjusts a home's temperature by day, evening and weekend, according to your family's schedule. The best models work seamlessly with your home's automation system, controlled wirelessly through your computer or smart phone. They'll even provide energy usage reports and give you ideas on how to save more on energy costs.
"The top programmable thermostats should work with your HVAC system and provide online tools and support," Urban says. "They're an affordable, smart way to save money and energy."
Request a quote for a tankless water heater, a new furnace or a programmable thermostat from The WireNut, one of the highest-volume residential service contractors on the Front Range.
Get the job done on time and right the first time. The WireNut team sells and services equipment for all aspects of your home's heating, cooling and electrical, and brings in-depth product knowledge to every job. "We offer you only the equipment we'd purchase ourselves, for our homes and families," Urban says.
For top service 24/7, put The WireNut's number in your smartphone today: (719) 484-0101.
This article was produced for and sponsored by The WireNut, Colorado Springs, Colorado. It is not a product of or affiliated with KOAA.