From Our Sponsors
5 Reasons Why Preschool is a Smart Choice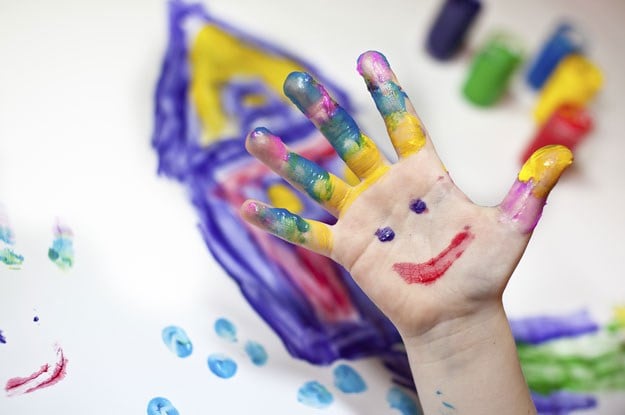 Preschool is more than learning your ABCs and snack time. It's about setting kids up for future academic, emotional and social success.
Children undergo a lot of changes between birth and five years of age. Early education provides the necessary support for growth in all developmental areas: cognition, language, motor skills, adaptive skills and social-emotional functioning.
"Preschool is important because it is the foundation for all other learning as you move forward," says Kathy Howell, the Early Childhood Facilitator at Colorado Springs School District 11.
Despite study after study confirming that high-quality early childhood education has significant positive effects, only about 51 percent of 3- and 4-year-olds are enrolled in a full-day preschool program in the U.S.
Here are 5 smart reasons to give your child a head start with a great preschool program:
1. Preschool teaches kids how to behave at school
The transition from home to a school environment can be tough. Kids are accustomed to the rules set by mom and dad, so the sooner they can learn the expectations at school, the better.
"Kindergarten teachers will tell you what's most important to them is that kids know how to follow a solid routine," says Howell. "It's a lot harder to teach 5-year-olds to keep their hands in their laps at circle time and to understand rules and expectations than it is to teach them the ABCs."
2. Kiddos build friendships and social skills
School is where kids usually form their very first relationships outside of the family. The earlier kids are socialized, the easier it can be for them to overcome shyness and build confidence. Preschool is a safe environment that helps foster key social skills, such as taking turns, sharing and making friends.
3. Parents can collaborate with educators
Early education programs not only help students get accustomed to school, but also introduce first-time parents to collaborating with school administrators and teachers.
At District 11, preschools are held in all elementary school buildings, thus helping further ease the transition to upper grades.
4. Teachers are able to give more specialized attention
Student-to-teacher ratios tend to be smaller in preschools, giving teachers the opportunity to get to know each child better. This kind of individualized attention allows teachers to better assess students' strengths and identify any special needs.
"Parents don't always know the patterns of development, especially if you're a first time parent, whereas staff members have training to recognize these signs, " explains Howell. "The earlier you recognize that a child has special needs, the sooner you can get them the specialized help they need."
5. It shows that school is fun!
Between sing-a-longs, story time and playing with friends, preschool shows kids that school is a fun place to be. This association between fun and school can help foster a lifelong love of learning in little ones.
D-11 believes learning begins at birth and that the key to a child's success is a strong partnership between home and school.
D-11 offers 44 preschool classrooms serving families in District 11 through programs including Colorado Preschool Program (CPP) and Community Partnership for Child Development (CPCD).
Do you live within District 11 and have a child who will be 3 or 4 by Oct. 1, 2016? You may qualify for one of our free preschool programs. Space is limited. Call (719) 520-2540 or visit the Early Childhood & Preschool page for more information.
This article was produced for and sponsored by Colorado Springs School District 11. It is not a product of or affiliated with KOAA News 5.