From Our Sponsors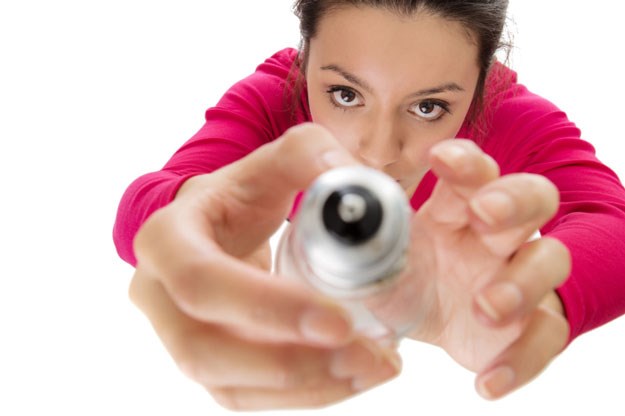 The typical family spends $2,200 a year on home utility bills. With a little effort, you can spend a lot less – a boost for your bottom line and our country's energy self-sufficiency.
Make the most of every bit of energy you buy. Here's how – start now!
Do it today!
1. Ditch the beer fridge. It's time. The retired model in your basement or garage is an energy hog. Find out how much it's draining your wallet.
2. Cover pots and pans when you cook and use the right size pot on stove burners to make the most of heat.
3. Replace old-fashioned light bulbs with efficient CFLs or LEDs. Before you shop, check the website of your utility company for instant rebates and deals on Energy Star certified bulbs.
4. Use cold water for most laundry loads.
5. Never let the water run while brushing your teeth, soaping your hands or gathering dishes to rinse.
6. Make the most of each dishwasher use. Wash only full loads, choose the short cycle and skip the heated dry.
Do it this month!
7. Is your old water tank is warm to the touch? It likely needs insulation. Learn how to wrap a water heater insulating blanket around it.
8. Install a programmable thermostat. Program it to set back the temperature in your home by 10 degrees F for eight hours every day.
9. Amp up the insulation in your attic. If you can see floor joists, you probably need more. Learn the signs that you're under-insulated; 90 percent of U.S. homes are!
10. Change filters on your HVAC at least once per month. Clogged filters don't work as efficiently.
11. Use ceiling fans year-round. Set the fan's switch that controls the blades so they rotate counterclockwise in summer (creating a downward breeze to cool you off) and clockwise in winter (creating an updraft that pushes warm air down.)
Do it this year!
12. Seal air leaks everywhere. Hunt down the breezes where plumbing, ducts or wiring come through walls, floors, ceilings and soffits. Place foam gaskets behind the plates of light switches and electrical outlets.
13. Go geothermal: ground source heat pumps use the earth's constant natural temperature to keep your home at the right temp year-round. Savings to you: 30 to 60 percent less energy use. Qualified heat pumps that are Energy-Star rated and installed by December 31, 2016 can earn you a tax credit from Uncle Sam.
14. Toilet re-training. Toilet flushing accounts for the most water usage in a home. If your home was built before 1992 and you have not replaced toilets recently, a new high-efficiency model can save thousands of gallons a year.
15. Tankless water heaters go to work only when you need hot water, instantly producing it on demand. By comparison, conventional storage water heaters cycle to produce hot water 24/7, whether it's used or not.
16. Maintain your HVAC system: Set aside time for annual spring and fall checkups of your heating and cooling system to keep it in peak condition. Work with a qualified licensed contractor who can check settings, connections, moving parts, controls and drainage. Get ducts sealed to improve comfort and save money.
The energywise professionals at TheWirenut, one of the highest-volume residential service contractors on the Front Range, stand ready to maintain, repair and upgrade all aspects of your home's heating, cooling and electrical.
Get the job done on time and right the first time. All WireNut services come with a three-year warrantee, straightforward pricing and complete satisfaction guaranteed. The company is on call 24/7, year-round.
To request a quote or a visit, book online at The WireNut website. Put The WireNut's number in your smartphone today: (719) 484-0101.
This article was produced for and sponsored by The WireNut, Colorado Springs, Colorado. It is not a product of or affiliated with KOAA.