From Our Sponsors
Pop Quiz! Is Your Electrical IQ What it Should Be?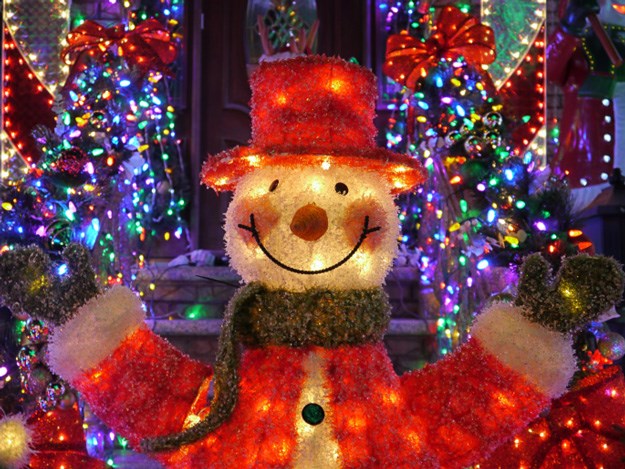 If you're like most folks, you spend a lot more time thinking about apps than amps.
But attentiveness and regular maintenance to keep power coursing through your home worry-free are essential, and not just for your family's comfort. Electrical failures and malfunctions contributed to an average of 47,800 home fires in 2007 – 2011, resulting in an average of 450 deaths, according to the NFPA.
"Too often, it takes a damaging power surge or fire before it dawns on people that they need to understand a bit more about how electricity works," says Trent Urban, owner of The WireNut, Colorado Springs, Colorado. "Knowledge really is power."
Are you in the dark? Test your electrical IQ and see!
1. True or False: Every home should have a grounding wire in order to discharge electricity.
Answer: True. A grounding wire is typically a bare copper wire. It may be found in the breaker box, linking to a metal pipe that extends into the house or to a metal rod buried in the earth. Grounding diverts electricity from any short-circuiting wires into the ground, preventing shock.
2. In your home's wiring, what do these colors usually mean?
a. Black wires are hot and white wires are neutral
b. White wires are hot and black wires are neutral
Answer: a.
3. True or False: Outlet covers are a good idea to protect children from shock or burns that result from sticking metal objects into an electrical receptacle.
Answer: False. Children older than 2 can easily remove outlet covers. In addition, they may overheat and be a fire hazard. Instead, install a Tamper Resistant Receptacle (TRR), with built-in shutters that prevent objects from being inserted. TRRs prevent 7 child emergency room visits each day, according to the Electrical Safety Foundation International.
4. Why does a light go on when you flip the switch?
a. The switch opens a circuit so that current flows
b. The switch closes a circuit so that current flows
c. The switch emits a tiny spark that prompts the electrical flow
Answer: b
5. A ground fault circuit interrupter, or GFCI…
a. Shuts down an electric circuit immediately if it detects the presence of moisture
b. Shuts down a circuit immediately if it detects the slightest change in current flow
c. Carries a bigger load than normal, so you can plug in more appliances
Answer: b. GFCI cuts power if it detects the slightest difference in current flow. If a ground fault occurs, electricity escapes the wiring and seeks a shortcut to the ground, with potentially deadly results if it passes through a human. Ground fault circuit interrupters are required by code in kitchens, bathrooms and places where water and electricity are in close proximity.
6. True or False: The thicker the wire, the more current it can carry.
Answer: True. Thicker wire offers less resistance to current than thin wire of the same material.
7. Your new hair dryer tripped a circuit and the lights went out. After turning off the hair dryer you find the breaker box and open it. Now what?
a. Wiggle each switch to find the one that is loose, and then flip it into the "on" position
b. Look at the switches. Find the one that is out of line with the others or not fully in the "on" position. Turn it fully off, then turn it back on
c. Turn each switch off and on, to make sure all of them are reset
Answer: b. Circuit breakers are rated as to how much electricity can safely flow through them. Breakers will trip when a circuit gets overloaded when too much electricity flows through it, or due to a severe electrical problem. If a breaker will not reset, do not keep trying. Call an electrician.
8. A power surge, a sudden increase in voltage, can damage home electronic equipment and shorten the life of appliances and electronics. What causes them?
a. The cycling of large appliances, such as air conditioners turning on and off
b. Power grid switching by the electric company
c. Lightning strikes during a storm
Answer: all three. Surge protection devices installed in or on your main electronic panel or at the base of the electric meter can protect an entire home from power surges.
How'd you do? 7-8 correct: Thomas Edison is beaming! 4-6 correct: Amp it up a bit! 1-3 correct: Time to recharge!
Here's another important thing to know about electricity. When it comes to repairs and upgrades of your home electrical system, hire a professional to do the job.
For the past decade, more Front Range homeowners rely on The Wirenut, one of the area's highest-volume residential service contractors.
Get heating, cooling and electrical services done on time and right the first time. Every service comes with a three-year warrantee, straightforward pricing and complete satisfaction guaranteed. The company is on call 24/7, year-round.
To request a quote or a visit, book online at The WireNut website or call (719) 484-0101.
This article was produced for and sponsored by The WireNut, Colorado Springs, Colorado. It is not a product of or affiliated with KOAA.