From Our Sponsors
Is Your Home's Air Quality as Sweet as You Think?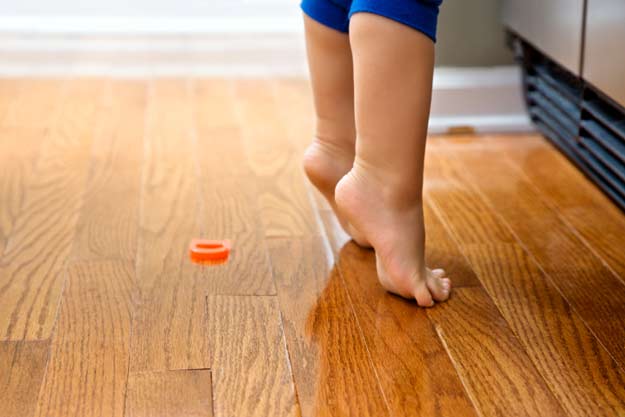 In November, Coloradans begin to button up their jackets and button down their homes as winter takes aim at the Front Range.
Few of us will give much thought to the air inside our cozy homes – but we should. Indoor air pollution is a top environmental hazard and a genuine health risk, especially to the very young and the very old.
We will spend up to 90 percent of our time inside, where levels of pollutants may be 2 to 5 times and occasionally, more than 100 times higher than they are outdoors, according to the EPA.
"We're exposed to air pollutants every day, which can shorten our lives considerably depending on the levels," says Shelly Miller, professor at University of Colorado Boulder who is examining the impact of wildfires on the quality of indoor air. "Understanding how we can improve air quality and the quality of our health is important."
Take these 5 steps today and begin to breathe easier all year long.
1. Reduce allergens that enter your home.
Molds, bacteria and dust mites are linked to allergies and asthma, so protect your family by keeping your home clean and dry. Patrol areas like basements, laundry rooms, and utility rooms for water problems. Place high-grade mats in front of all exterior doors, and encourage a "no-shoes" rule inside your home.
Critters like cockroaches and rodents are also allergen culprits. Keep out them out by sealing cracks and using weatherproof screens on openings that cannot be sealed.
2. Pay attention to combustion pollutants.
Secondhand tobacco smoke contains more than 200 poisons according to the American Lung Association. Make your home a no-smoking zone.
To reduce other combustion pollutants, make sure space-heating devices or fuel-burning appliances meet emission standards and are properly installed. Install carbon monoxide alarms in all bedrooms or in a central hallway and on every level of the home.
3. Get picky about materials and additives.
Start reading labels of the cleaning products and finishes in your home. Furniture, paint and construction materials contain chemicals that can contribute to poor indoor air quality by releasing gas into the air for weeks or longer. Look for certified low-VOC (volatile organic compounds) or no-VOC products on these types of products.
4. Test for radon in your home.
Exposure to radon in the home is responsible for an estimated 20,000 lung cancer deaths every year. The EPA and the Surgeon General recommend that everyone should test for and mitigate high levels of radon in their homes. View a map of radon zones in Colorado by county and learn more about radon and how to reduce the risk.
5. Make sure your HVAC system is in fighting trim.
Old, poorly maintained equipment can contribute to poor indoor air quality and aggravate respiratory problems. Make sure to regularly change your air filter – if dust or mold is visible, get a professional inspection. If you have not replaced the AC unit in a decade or more, it's time.
Thanks to advanced technology, new AC units will keep your home more comfortable and clean for less cost. Improved duct and equipment installation, better filtration and whole-house spot ventilation will allow both for spot ventilation that improves indoor air quality and the efficient removal of indoor air pollutants.
"An annual professional inspection and cleaning is the right thing to keep the equipment in top shape, but more important, it's the right thing to do in order to ensure the health of people who live in the house," says Trent Urban, owner of The WireNut, Colorado Springs, Colorado.
The HVAC experts at The Wirenut offer an array of services and products that can help you improve and maintain indoor air quality: air cleaners, humidifiers, duct cleaning, furnace repair, replacement and tune-up, and home comfort systems.
The WireNut is one of the highest-volume residential service contractors serving the Front Range, providing Heating, Electrical and Air Conditioning installation and service from Colorado Springs through Pueblo, Denver and Longmont and surrounding areas.
To request a quote or a visit, book online at The WireNut website or call (719) 484-0101.
This article was produced for and sponsored by The WireNut, Colorado Springs, Colorado. It is not a product of or affiliated with KOAA.