From Our Sponsors
How to Pick the Right School for Your Student
Open enrollment is almost here! Check out these tips for choosing the best place for your student from D11's Devra Ashby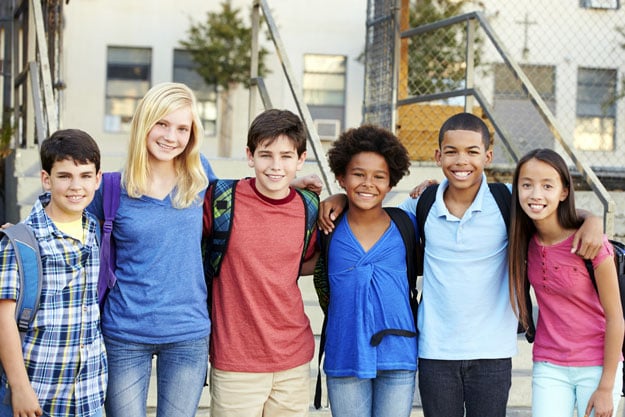 For decades children have attended schools based on proximity. But with Colorado's open enrollment law, families can choose the right school for their kids rather than just the convenient one.
The law began several years ago and allows parents to "choice" their student into any public school not at capacity.
"Choice gives parents the opportunity to find a school their student loves going to everyday," says Devra Ashby, public information officer for Colorado Springs School District 11. "Parents are able to find that niche where their student is really going to excel. You don't ever want to put a square peg into a circular hole, it's just not going to work."
Finding the right school is easier said than done though. There are 17 school districts in the Pikes Peak region and Colorado Springs alone has almost 60 schools.
Here are 6 tips from Ashby to help parents find the right school for their student:
1. Start early
In previous years most choice windows for the school districts in southern Colorado have opened early. With so many schools in the area, Ashby's number one piece of advice is to begin your search sooner rather than later.
2. Do your research online
Start exploring the wide variety of options available to your student (charter, magnet or traditional schools) by looking at district websites. You can check out District 11's online enrollment guide, which offers a brief description of each school and can help narrow down your search.
3. Understand your student's needs
When assessing schools, don't get caught up in finding "the best school," but rather the best school for your student.
Ask yourself: what kind of learner is my student? Are they artistic and visual or excited by science and technology? Answering these questions will lead you to the school your child will thrive at.
4. Go on a visit
Once you've done your research, tour your top choices with your student. It will give you the chance to experience the environment and see if your child feels comfortable.
5. Ask a lot of questions
Come prepared to your visit with plenty of questions. Ask about the curriculum, extracurriculars, enrichment opportunities and how teachers and administrators typically communicate with parents.
6. Know enrollment deadlines
Each school district has their own window for choice applications, so make sure you're mindful of deadlines.
"You want to have the application into the school that you want to choice your child the day that their choice window opens," recommends Ashby. "That way you will hopefully be at the top of the list and have the best chance for acceptance."
District 11's choice window for the 2016-17 school year opens November 2, 2015.
D-11 has almost 60 different schools to choose from that offer unique and exceptional educational opportunities including numerous charter and non-traditional schools.
The faculty and staff in D-11 are committed to preparing students for the rest of their lives by delivering personalized learning to every student, in every classroom every day.
For more information about D-11's schools and choice open enrollment please call (719) 520-2000 or visit the choice enrollment page.
This article was produced for and sponsored by Colorado Springs School District 11. It is not a product of or affiliated with KOAA News 5.