From Our Sponsors
How To Choose the Right Fertility Clinic For You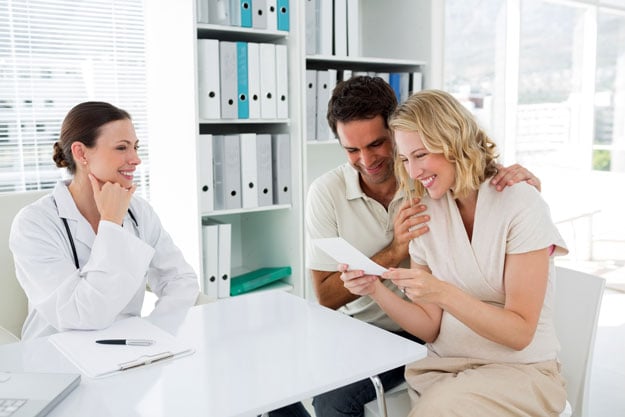 Starting your family involves a lot of big decisions – even more so if you're struggling to get pregnant. So with more than 400 fertility clinics in the U.S. alone, how do you know which one is right for you?
It's pretty common practice to find a health care provider based on word of mouth referrals. But given the private and sensitive nature of infertility, asking for friend recommendations may not be an option. Even if you get advice from a relative or your gynecologist, everyone's needs are different.
It's smart to do your own research prior to visiting a clinic.
Here are 6 tips to help you find the right fertility clinic for you and your family.
1. Consider the location
Although you shouldn't be limited to just the clinics nearest you, the location and availability should be a factor in your final decision.
"Part of what makes a clinic great is accessibility to care. Practical matters like location can affect your success," says Dr. Paul C. Magarelli, a board-certified reproductive endocrinology and infertility specialist at Reproductive Medicine and Fertility Center in Colorado Springs, Colorado.
2. Check out the clinic's credentials
You only want the best care when it comes to you and your family's health. So, make sure any potential facilities have doctors certified in reproductive endocrinology and infertility by the American Board of Obstetrics and Gynecology.
3. Research the success rate
Results certainly matter, but approach figures for success rates – both pregnancies and live births – with caution. Success rates can be affected by a number of factors, including patient health and genetics. Be sure to compare self-reported statistics with the Center for Disease Control's Annual ART Success Rate Reports.
4. Ask about the cost
Fertility treatments like IVF get a reputation for being expensive, but a higher price tag doesn't necessarily equal better treatment.
"There's a persistent idea that a less expensive IVF procedure is questionable or of lesser quality," says Dr. Magarelli. "In reality, technological advancements have made IVF more affordable and accessible. That's why we created High Quality Affordable Fertility Care™."
5. Put stock in how you feel
Once you've done your research online, visit the clinic. Pay attention to the appearance of the facility and overall atmosphere. Ask yourself: Is the clinic clean? What kind of technology do they use? Does the staff appear happy? Are they friendly and willing to help?
But most important, ask yourself how you feel there.
"The relationship between you and the fertility clinic staff is the most intimate relationship you're going to have other than your partner," says Dr. Magarelli. "So you should feel comfortable enough to ask questions and have an honest dialogue."
6. Schedule an interview
Finally, ask to schedule a free face-to-face consultation with a doctor. Come prepared with your research and questions. In the end, trust your instincts and choose the place that feels right to you.
Dr. Paul Magarelli has practiced in Colorado Springs since 1998. He is the founder and medical director of Reproductive Medicine and Fertility Centers (RMFC) in Colorado and New Mexico.
The staff at RMFC believes that the journey towards parenthood begins with good information, solid medicine and great communication. They dare you to compare their high quality, affordable IVF price ($4800) and success rates.
Visit the Reproductive Medicine and Fertility Center's website for more information or to schedule an appointment or call (877) 475-2229.
This article was produced for and sponsored by Reproductive Medicine and Fertility Center. It is not a product of or affiliated with KOAA News 5.