From Our Sponsors
How to Hire an Honest Roofer
A roof protects one of the biggest investments of your life. Why you need the number of a reputable, local roofer.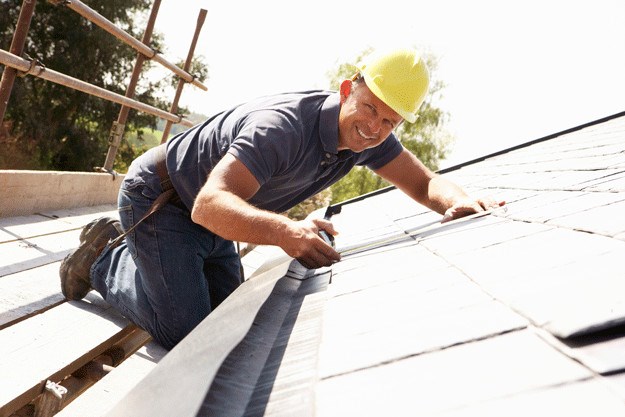 Your home is arguably your biggest investment. You've put countless hours and plenty of money into putting a roof over your family's heads. So why would you put that investment at risk by hiring a roofer you can't count on?
"A great roofing job protects the rest of your home from the unavoidable wrath of Mother Nature," says Karen Seder, co-owner of Aspen Roofing, Colorado Springs, Colorado.
With unpredictable summer and fall weather and the challengers of winter right around the corner, out-of-town contractors are bound to follow. But Seder cautions against hiring one of these "storm chaser" roofers that only seem to show up after bad weather rolls through.
"You want to find a roofer you trust," Seder says. "Someone local who knows the area, knows the weather patterns and can be easily reached should you need anything three months from now."
Here are Seder's 4 things to look for in a dependable, local roofing company:
1. Get several estimates
"Just because you get a quote from a company doesn't mean they're your only option," Seder says. It's always a good idea to shop around a bit and get more than one quote when looking for a roofer, but you're allowed to say no if you decide to go with a different company.
"An honest roofer will never resort to scare tactics to get a job," she says.
2. Do your homework
First, make sure the company is in good standing with our area's Better Business Bureau and your local building department.
Check that the company you're looking into hiring has a roofing license and the insurance needed, like general liability and workers' compensation insurance. "If a company is asking for upfront money, that's a red flag," Seder says.
3. Ask for proof of insurance
Your roof is your home's first line of defense against the elements. Don't leave anything to chance.
Request that your prospective roofer send you its workers' compensation insurance and general liability policy directly from their insurance company. Do not accept a copy. "Make sure the contract and their insurance names match up," Seder adds.
Also, it is the roofer's responsibility to pull the required permits, set up the inspection and fix any issues.
4. Local and here to stay
You want to choose a contractor that won't skip town after the job is done. A local company is your best bet for dependable and quality service whether it's just for an emergency repair or an entirely new roof.
Since 1993, Aspen Roofing has been a trusted local resource for new roofs and roof repair throughout El Paso and Teller Counties. The company is an A+ member of the Better Business Bureau of Southern Colorado and an active member of the El Paso County Roofing Contractors Association.
Aspen Roofing technicians are committed to providing you with a quality roof you can be proud of. Check out our website for a $150 discount on roofing job (see terms), to request a free estimate and to download a "No Roofing Solicitor" sign for your door.
This article was produced for and sponsored by Aspen Roofing, Colorado Springs, Colorado. It is not a product of or affiliated with KOAA.