From Our Sponsors
Here's How to Ace the Back-to-School Challenge
It's the back-to-school juggling act! D-11's Cory Notestine offers 5 tips on balancing school and activities.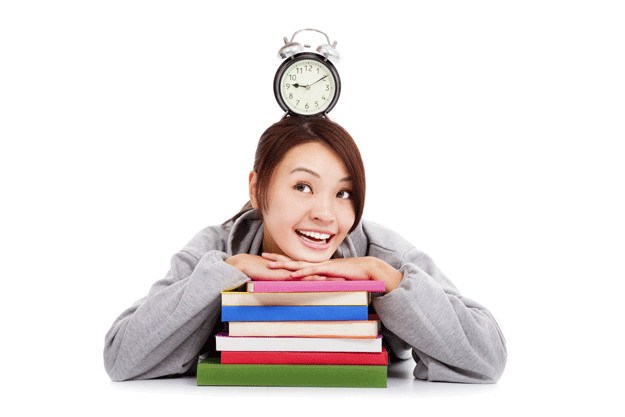 Life is a balancing act, even for kids. Between classes, sports, jobs and volunteer work students today are busier than ever before.
"Kids, even in elementary school, are involved in so many things that they care about that it becomes a challenge to balance both their academics and extracurricular activities," says Cory Notestine, district supervisor for school counselors (K-12) at Colorado Springs School District 11.
Students' jammed packed schedules make time management a crucial skill to start learning – the sooner, the better. According to a 2013 survey of college students, self-discipline and time management were the skills they wished they had focused on earlier.
As the school year begins, here are 5 time-management tips for students (and everyone else):
1. Prioritize your passion
School obviously should top your priority list as a student. But for everything else you should ask yourself: am I doing this because I find it fulfilling and fun? Or just because it will look good on my college application?
"It's a misconception that students need to be involved in everything to impress universities," says Notestine. "Colleges want to see what real impact students are having in the groups they're involved in, not just an endless list of activities."
2. It's okay to say no
No longer interested in soccer or want to replace piano lessons with volunteering? Part of prioritizing what's important to you is quitting the activities that aren't.
"You can say no if you don't have time to devote to that club or just aren't passionate about it anymore," says Notestine, noting that you should also make sure to fulfill commitments you've already made.
3. Make a schedule and stick to it
The best way to say on top of your to-do list? Write it down! Even if you have a terrific memory, a physical reminder will make sure you meet important deadlines. There are plenty of apps like Google Calendar or Horizon Calendar to help you stay organized or just use a classic pen and paper planner.
4. Take time for yourself
With such busy schedules, it's easy to forget to take care of yourself in between. Whether it's taking a walk, reading a book or seeing a movie with friends, make sure to schedule time for relaxation and fun.
"Making time for yourself is a big piece of managing stress. It lets us stay alert and stay active and ready to handle the work that's ahead of us," says Notestine.
5. Don't be afraid to ask for help
Learning how to balance school and activities takes time and practice. If you're really struggling with your time commitments, don't hesitate the talk to a parent or counselor.
"School counselors are there to help students. Ask your counselor for tricks on how to manage time, prioritize activities or how to meet deadlines or anything else you have questions about," says Notestine.
D-11 counselors are committed to supporting students and helping them realize their personal and academic potential.
The counseling program at D-11 has 43 middle and high school counselors and all counselors hold at least a Master's degree.
For more information about D-11's counseling program please call (719) 520-2000 or visit the counseling page.
This article was produced for and sponsored by Colorado Springs School District 11. It is not a product of or affiliated with KOAA News 5.