From Our Sponsors: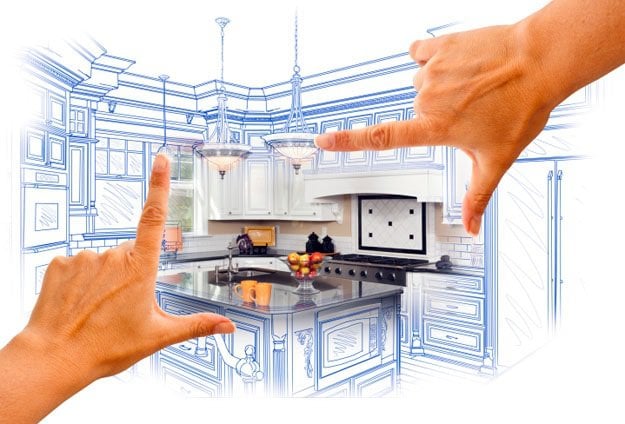 The smartest home improvements make you and your family happy now and help build your home's value for eventual resale.
"Your family's immediate needs and enjoyment are most important, but it's wise to look down the road a bit," says Rob Brennan, owner of Affordable Views by RJB Construction, Colorado Springs, Colorado. "Your remodel should be win-win, now and in the future."
Planning a home remodel? Keep these four forward-looking tips in mind:
1. Think 'age in place'
We'd all like to live out our days in the home we love, but few of us give much thought to what features might help us live independently as we age.
While 40 percent of baby boomers expect to remodel, just 21 percent consider their own health and aging needs as they invest in their homes, according to a 2015 study from The Hartford and the University of Southern California.
"It can be easy and economical to incorporate these family-friendly, livable design principles into your remodeling plans," says Brennan. "All it takes is a bit of thought and planning with your builder."
In the kitchen, universal design features include level thresholds, countertops at different heights, lighting from multiple sources and pullout drawers in base cabinets. In bathrooms, think single lever faucet handles, a comfort-height toilet, an adjustable height, hand-held shower fixture and a walk-in shower with no threshold.
2. Be water-smart and energy-wise
Controlling the cost of running a home in the future is an important consideration, says Brennan. "Keep your monthly utility bill in mind when planning ways to improve your home," he says.
Invest in low-e, double pane replacement windows, opt for extra insulation, seek out Energy Star-rated washing machines, dishwashers and refrigerators and WaterSense-labeled toilets, sink faucets and high-efficiency shower fixtures.
3. Embrace 'smart home' technology
Homes are getting smarter… are you? Twenty-five percent of renovating homeowners rank smart home tech as a "very to extremely important" consideration for a renovation and one in four installed home automation systems as part of a renovation last year, according to the 2015 Houzz & Home survey by the popular home renovation website.
"Temperature and lighting controls, smart security and online services that can help monitor and control a home's heating, ventilation and air-conditioning systems can help control utility bills and avoid costly repairs," says Brennan.
4. Choose your remodeler with care
Most homeowners surveyed by Houzz, 84 percent, hired professionals for help with remodeling projects. Finding qualified professionals and products ranked as their biggest challenge.
Before you hire a builder for your project, ask friends, neighbors and family for references, interview at least three contractors, get written estimates for the work and check licenses, online reviews and local court records for past problems.
"If you can't reach a contractor easily and get full, clear answers before you hire the firm, it's a warning sign," says Brennan. "Great communication is an essential ingredient for a great remodeling job."
Affordable Views by RJB Construction, a design/build construction and renovation company in Colorado Springs, Colorado, has a 20-year track record in custom remodeling, home additions, basements, kitchens, bathrooms, decks, roofing and more in El Paso and Teller counties.
"My goal is to give every client my complete attention, from start to finish," says Rob Brennan, owner. "We complete all jobs on time and on budget, using quality materials and providing superior workmanship."
Drop by Affordable Views' website to learn more about the company's work process, view the before-and-after showcase of remodeling projects and check out recommendations from satisfied clients.
This article was produced for and sponsored by Affordable Views by RJB Construction, Colorado Springs, Colorado. It is not a product of or affiliated with KOAA.