From Our Sponsors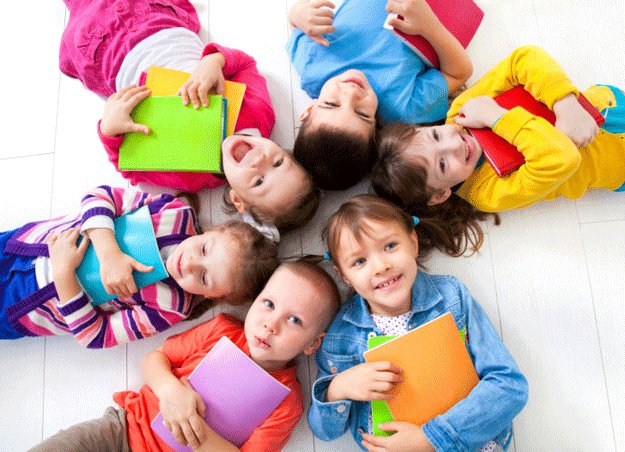 Preschool is more than just finger-painting and snack time. Early education lays the foundation for kids to become learners for life. Children who attend preschool programs at 3 or 4 years old are better prepared when they start kindergarten.
New research shows that the social and emotional skills young children acquire early have a powerful influence on their long-term wellbeing.
A 20-year study published in July in the American Journal of Public Health found that children who were helpful and shared in kindergarten were more likely to graduate from college and have a full-time job at age 25. Children who had trouble resolving conflicts and cooperating were less likely to finish high school and more likely to have issues with drugs and the law.
"The most important benefits of preschool are socialization and language development, but a good program addresses all developmental areas, including pre-academics, literacy and motor skills," says Kathy Howell, the Early Childhood Facilitator at Colorado Springs School District 11.
How do you find a great preschool? Howell offers five key characteristics that parents should have on their preschool checklist:
1. A properly licensed facility
The first item on Howell's checklist: a preschool with proper licensing from the Department of Human Services. The building should meet health and safety standards. Although daycare centers at a neighbor's home may be convenient, a licensed facility is the best assurance that your child will be safe and will receive top-notch care.
2. Highly qualified staff
Any school is only as strong as its staff, so ask about teachers' qualifications. "Ideally, you want teachers with at least a four-year degree in early childhood education or who specialized in early childhood," says Howell. Also look at the number of support staff and supervisors.
3. Special needs programming
If you have a child with special needs, choose a program that can provide the support they need with specialized teachers and resources. A truly stellar program will blend classroom populations, allowing children with disabilities to learn and grow alongside peers.
4. Inviting classroom environment
Pay attention to the details when visiting a preschool. Is it clean and organized? Are there plenty of materials? Are children well supervised? And above all, does it feel comfortable for both you and your child?
5. Engaging and balanced curriculum
Lessons plans should be age-appropriate, which means "meeting kids where they are and enabling them to meet goals," says Howell. When you visit the facility, you should see kids being kids, active and engaged.
D-11 believes learning begins at birth and that the key to a child's success is a strong partnership between home and school.
D-11 offers 44 preschool classrooms serving families in District 11 through programs including Colorado Preschool Program (CPP) and Community Partnership for Child Development (CPCD).
Do you live within District 11 and have a child who will be 3 or 4 by Oct. 1, 2015? You may qualify for one of our free preschool programs. Space is limited. Call (719) 520-2540 or visit the Early Childhood & Preschool page for more information.
This article was produced for and sponsored by Colorado Springs School District 11. It is not a product of or affiliated with KOAA News 5.