Your dental health is our first priority at Guerra Dental. From the moment you step in our office you'll notice the difference in our practice. We focus on you, listening and understanding your needs and concerns, while making you feel relaxed and comfortable with your visit. Our facility and equipment are state-of-the-art, but so is our dentist, Dr. Frederick Guerra and staff.
Dr. Guerra's mission is simple - to provide you with quality dental care by combining personalized attention and a commitment to lifelong oral health. And, if you're injured we'll be the first to help you in an emergency. We'll see you right away and get you out of pain as soon as possible.
We offer a variety of ways to improve and maintain your smile and oral health, including cosmetic dentistry and general dental procedures. We use laser cavity detection, low-radiation digital x-rays, tooth colored fillings, dental implants, extractions and we perform single-visit root canals. Dr Guerra also provides cosmetic dental services including invisalign, six month smiles and Zoom! Teeth whitening. His experience enables us to treat nearly all your dental health concerns right in our office, with little need to be referred for specialized care. We look forward to seeing you in our office.
Call today to get started 719-362-0433
Gentle dental cleanings
Same-day emergency care
Dentures
Pediatric and geriatric dentistry
Wisdom teeth & other extractions
TMJ screening & night guards
Nonsurgical gum care
Root canals
Invisalign
Six Month Smiles
Porcelain veneers
Dental implants
Cosmetic & restorative care
High-quality crowns & bridges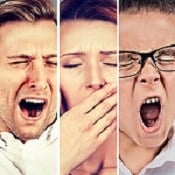 Wondering if you're suffering from obstructive sleep apnea?
Sleep apnea can drain the life out of you. Let us help pick up the pieces with one of our treatment options- learn more how we can help you rest easy:
https://bit.ly/1Ebc0U5
Bad breath? Certain prescriptions or medications can cause dry mouth, which can lead to foul breath as a side effect.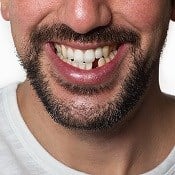 Did you know?
Did you know? Losing teeth can cause your jawbone to lose density, which changes the shape of your face. Dental implants can prevent this from happening.
Don't be self-conscious of missing teeth in your smile. Call today to schedule a consultation for dental implants.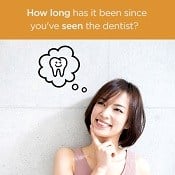 Maintenance on your teeth is important
Think about taking care of your teeth the way you take care of your car. If you never get your oil changed, you can expect your engine to blow. Routinely seeing a dentist is like visiting your mechanic; getting maintenance on your smile saves you money on repairs down the road.
How long has it been since you've seen the dentist? Call us to schedule your next appointment!